About Us
We are the platform connecting buyers with private label and contract manufacturers.
Turning Ideas into Reality
The foundations for Find My Manufacturer started back in 2009, when working for a bath & body product line, and in need of both private label manufacturers as well as contract manufacturers.  Finding manufacturers is challenging as a buyer.  By definition, both private label and contract manufacturers stay behind the scenes.  There is no logo or packaging to connect with.  Finding the quality manufacturers can be a real challenge. 
. 
We created a LinkedIn group to help draw in businesses as members who were looking to connect. Fast forward, nearly 15 years later, this group has become the largest in terms of membership on LinkedIn and by default, perhaps in existence, with members ranging from every country or product imaginable, as well service providers such as product designers, packagers, and fulfillment centers.
How your business can benefit from FindMyManufacturer
Global Reach
Our directory has companies located across the globe. Many of them have international reach.
Tailored for Buyers
We make it easy for global companies to find the providers they need.
Searchability
Companies can list products and other capabilities. Other directories don't provide this type of detail.
Large Network
Because the site is backed by the largest LinkedIn group in the category, we can cross promote.
Easy to Connect with Buyers
We make it easy for buyers to reach you with the contact form right on the page.
Comprehensive
Covers services providers as well, to help get products made from design to fulfillment.
The Mission of Find My Manufacturer
In developing this platform, we wanted to get manufacturers out from behind the curtain, and into the public.  It was designed with purchasing and buyers in mind, providing the much-needed information right at your fingertips.  Additionally, it allows vendors to easily be found in one convenient, easy to use platform.
And we make things easier for buyers, we will personally help you find what you are looking for. Because of our background in procurement, we understand how to find the right vendors, and what questions should be asked. Head to the Get Quote page, fill out a brief form, and we will work with you to learn more about what you are trying to find, and we will reach out to our vast network, to help you get where you need to go, often providing multiple quotes.
The latest articles about the manufacturer market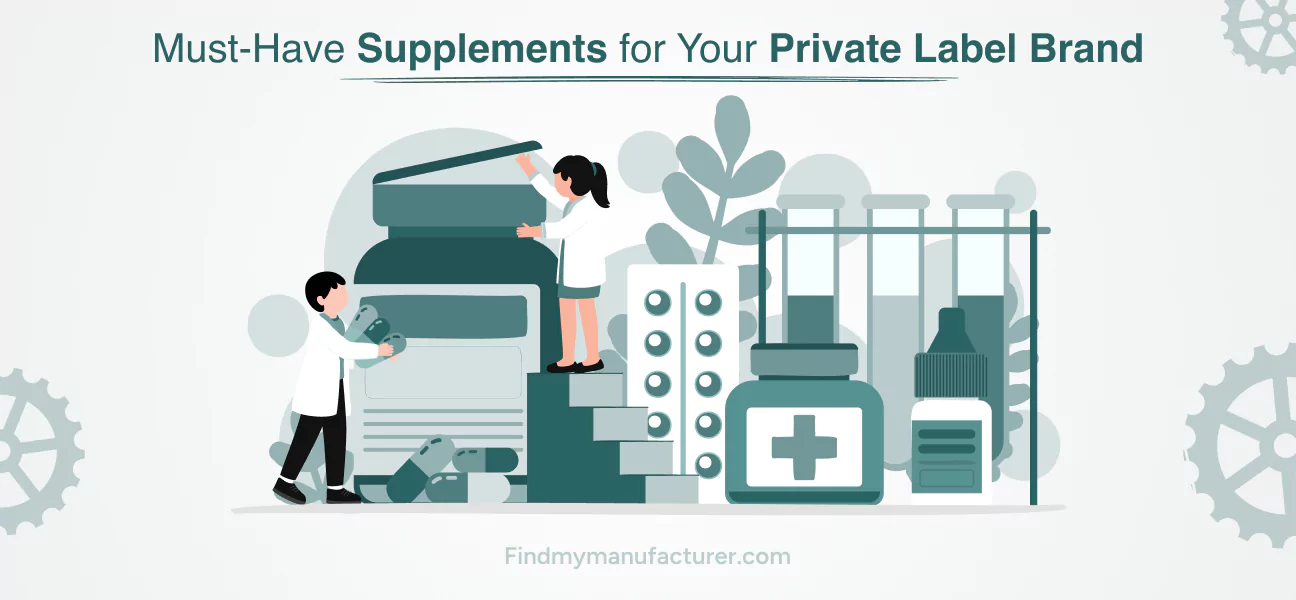 Over the last few years, the consumption of dietary supplements has experienced a remarkable surge in popularity. Factors such as an aging population, rising health awareness,...
read more